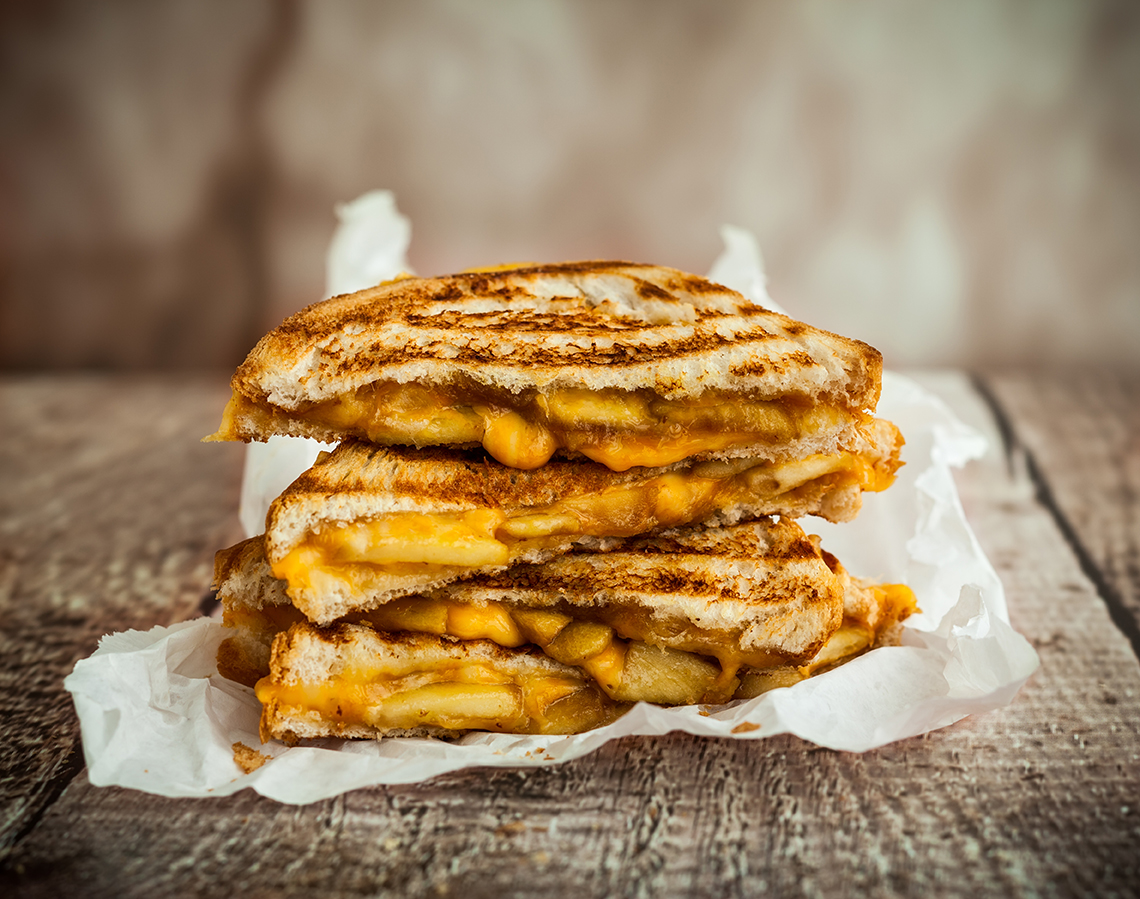 Only Slaggin's Ultimate Christmas Toastie!
Ingredients
2

Slices

Sourdough or Bloomer Bread

2

tbsp

Hellmann's mayonnaise

2

tsp

Colman's mustard

2

tbsp

Ocean Spray cranberry sauce

2-3

Slices

Centra gouda cheese slices

2

Thin Slices

Fresh For You red onion

2

Slices

Pickle

if desired

Leftover Christmas meats

pre-cooked bacon, ham, turkey, stuffing etc. 1-2 slices of each
Method
Preheat a a heavy frying pan to a medium heat

Slice the bread of choice into thick slices at least 1/2 inch thick.

Spread a layer of mayonnaise on each side of the bread, then flip. The mayo sides will form the crispy outside layers of the toastie.

Start with a layer of mustard and cranberry sauce on each slice of bread.

Load up with a good melting cheese like Centra Gouda which works particularly well.

Add some thinly sliced red onion and the slices of turkey. Add spoonful of cranberry sauce, some bacon slices, stuffing and ham.

Finally add some pickles and another slice of cheese and top with the last piece of bread, mayo side up!

Carefully transfer the sandwich the heated pan. The mayo will start the toasting & caramelizing. Cover a weighted object in tinfoil (like another pan or pot) on top of the sandwich to stop it falling over and keep it pressed down against the pan…

When the bottom layer has toasted and the cheese is starting to melt, carefully turn the sandwich over and repeat the process.

When both sides are toasted, and the cheese is melted. Remove, slice and enjoy!