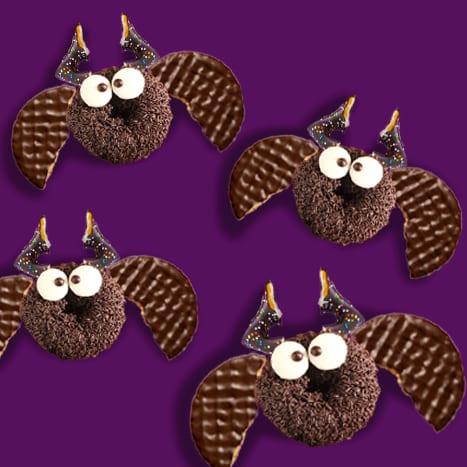 Ingredients
4

Milk Chocolate Digestives

2

Chocolate Pretzels or Curly Wurly Bits

Whatever you prefer

4

Mini Chocolate Muffins or Mini Doughnuts

Edible Eyes / White Chocolate Buttons / Chocolate Buttons / M&M's
Method
Melt a small amount of milk chocolate buttons in a bowl in the microwave.

Carefully break the digestives in half and break the pretzels into 2cm pieces or use curly wurlys.

Lay the mini muffins/ doughnuts on a board and gently push in the pretzels/ curly wurlys to make ears.

Use the melted chocolate to stick the digestive halves to the sides for wings, then stick white chocolate buttons/ m&ms/ edible eyes below the ears to look like eyes. Best eaten right away.