Centra and SuperValu kick off 2021 with a Renewed Focus on Value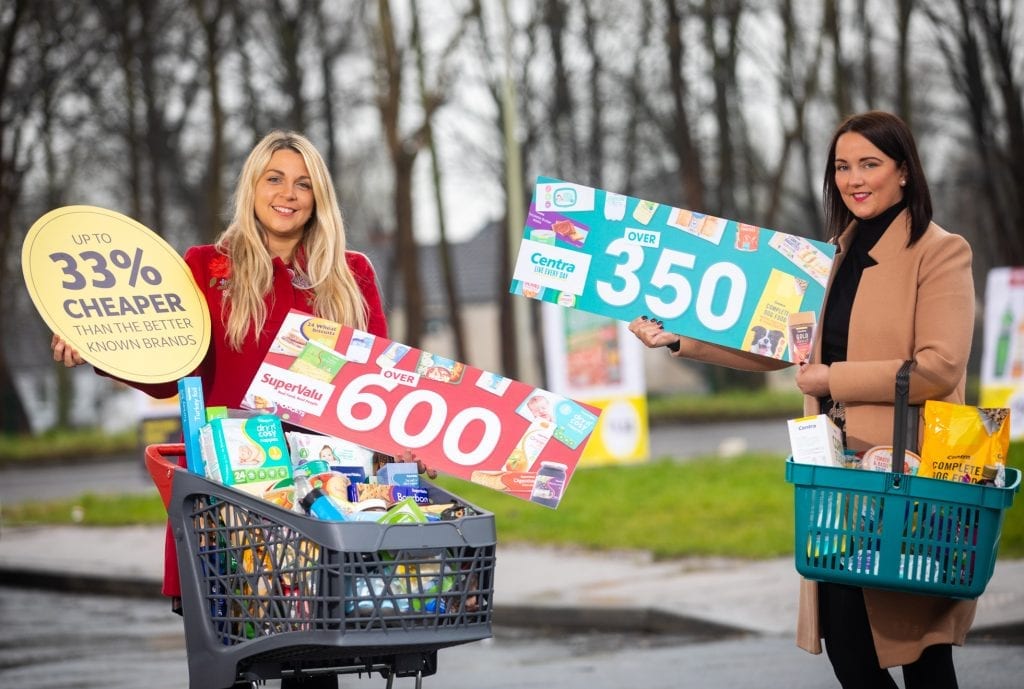 Centra and SuperValu have put value at the heart of their current campaigns, kicking off the new year by raising awareness of their extensive own-brand offer and promotions.
The own brand value-led promotions showcase the most comprehensive product range to date, with over 600 own brand products on offer at SuperValu and over 350 available at Centra stores across Northern Ireland – on average 33% cheaper than the better-known brands.
In addition to own brand, shoppers will also find over 200 special offers in SuperValu and over 100 in Centra every 3-week period, starting from January 18th, across food, household, cleaning and baby.
In addition, over 600 branded products will be price-matched against Tesco in SuperValu and both SuperValu and Centra shoppers will enjoy extra value on weekly Fab Four deals.
This renewed focus comes on the back of a challenging year for NI consumers, where value has emerged as a strong motivator for purchasing decisions in light of the financial pressures of the pandemic and more time at home as a result of lockdowns. This builds on the already established global shift among consumers towards affordable quality own brand options, with private-label brands increasingly seen as equivalent or a suitable substitute, in some instances, to the better known multi-national brands.
Desi Derby, Marketing Director for Centra and SuperValu, said:
"We're committed to providing our customers with the best value in convenience and the past year has shown that value is at the forefront of the shoppers mind as they look to navigate the pressures of Covid and save money post-Christmas.
 "Our investment in own brand lines demonstrates growing consumer demand for an expanded range of affordable grocery products and we are confident consumers will not be disappointed by the extensive range on offer at both Centra and SuperValu alongside their great quality and value.
"Most shoppers will shop a mix of branded and own-brand products to varying degrees, so hundreds of branded products are also price checked against Tesco every week across our stores to make sure we are constantly delivering value for our shoppers on all the products they want to shop. Our latest campaigns are designed to ensure that message is communicated loud and clear to NI consumers who are facing more weeks of lockdown ahead and who are looking to balance their shop with everyday items, inspiration, indulgence and health, but all at a great price".