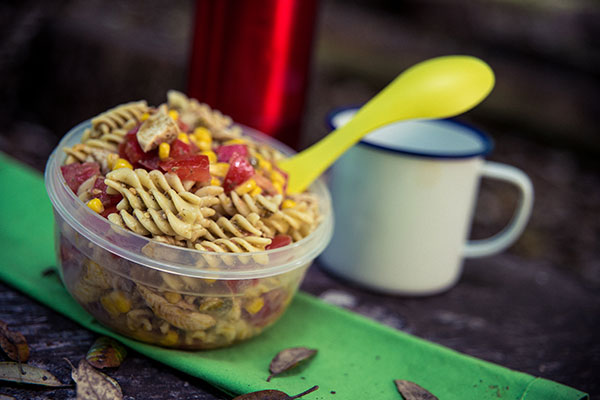 Chicken & Veg Pesto Pasta
This Chicken & Veg Pesto Pasta is the perfect, quick and easy lunch recipe for your leftover chicken.
Ingredients
50-75

g

Pasta

1

tbsp

pesto

2

tomatoes

1

red pepper

1/2

can

sweetcorn

2

leftover

chicken breasts
Method
Cook the pasta for 10 minutes in a large pan of slightly salted, boiling water, until al-dente.

Chop the tomatoes, red pepper and chicken breast and place in a bowl with the sweetcorn.

Drain the pasta and rinse under the cold tap.

Add the pasta to the bowl with the chicken and vegetables and stir in the pesto.

Divide into 2 lunchboxes and get your bags packed for your mountain adventure.